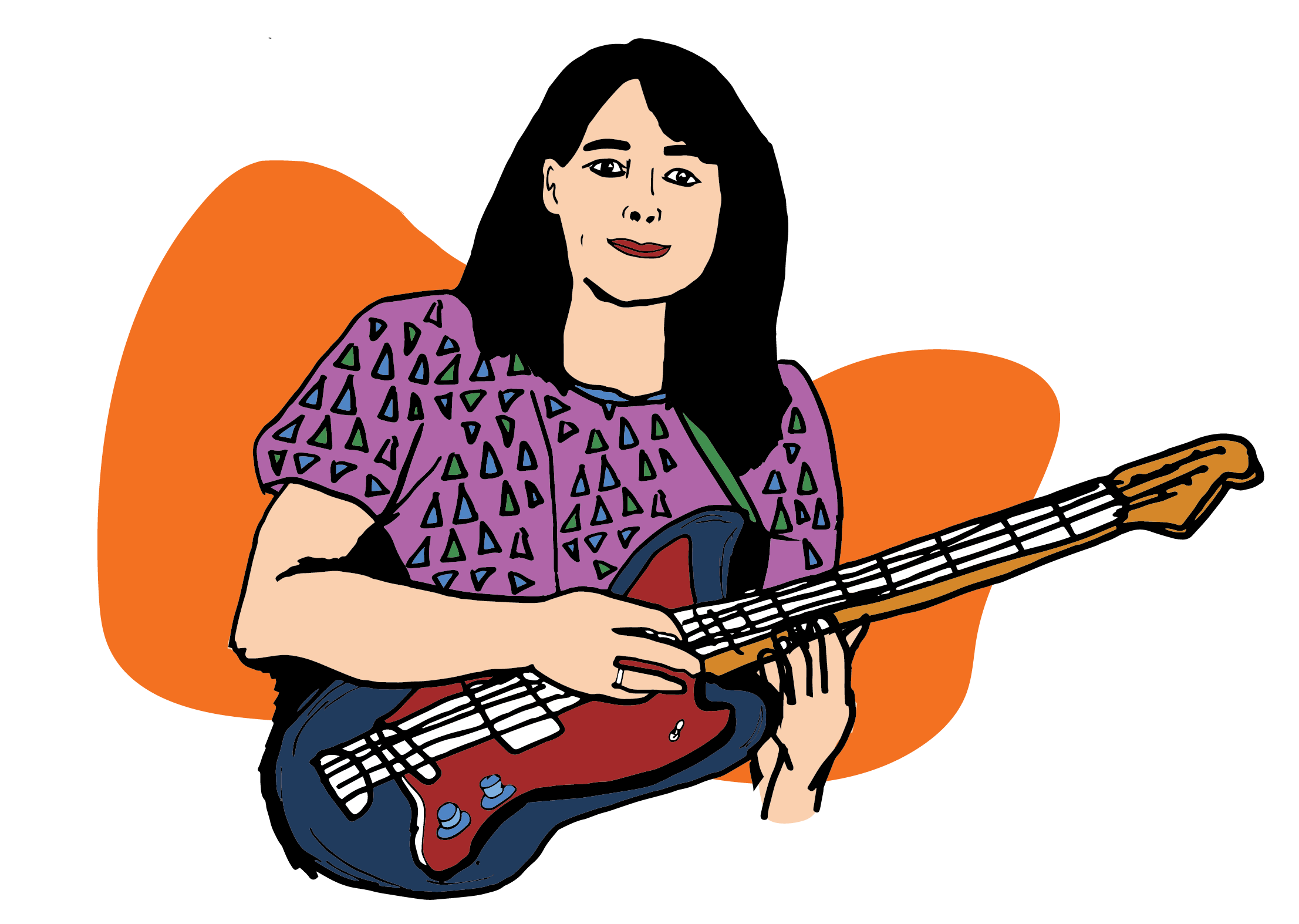 On account of the Salem Witch Trials and the lost, evil souls of so many dead colonists, New England in the fall is irrevocably associated with everything spooky. Boston's countless graveyards and ghost tour companies finally feel appropriate once the wind gets brisk and the leaves begin to fall. Autumn in Boston is also associated with something equally as scary: the return of thousands of students. Though any giant group of young adults would come with its own brand of terror, the students of Boston have also contributed a beloved college rock scene to the city. While bands like Dinosaur Jr., the Pixies, and the Breeders have become symbols of Boston's music scene and '90s indie rock in general, one of their peers— Helium —has stayed lurking in the shadows.
Helium frontwoman, Mary Timony, is not from Boston but moved here for school (specifically, Boston University). Timony, a D.C. native, stated in a article for Talkhouse, "I always really loved D.C., but I found a home in Boston. To be honest, there were a few more women playing in Boston, so I probably felt like I fit in more." Some of those women were Kim Deal and Juliana Hatfield, who both have ended up reaching a certain cult-icon status that Helium for some reason has only grazed.
While signed to Matador Records, Helium gained minor national success during their tenure. Forming in the early 1990s, the band hung around Cambridge and Allston-Brighton, practicing at the Sound Museum in Brighton. In the same Talkhouse piece, Timony describes writing "Superball," one of Helium's first and most iconic songs, on a mattress on the floor of her apartment on Pearl Street, just blocks from her old stomping ground, the Middle East.
Though Helium managed to sell out local venues at the peak of their career, their music was weird enough to keep them relatively fringe, even for indie standards. Timony's lyrics became Helium's calling card and, ultimately, what set them apart from their Matador lablemates. The band was irrevocably tied to imagery of witches, magic, and wilted flowers, with the Village Voice eventually calling Timony "Sylvia Plath in Dr. Martens" in 2002.
Granted, calling any woman of the '90s someone else but "in Dr. Martens" is generally cliche, but Timony's lyrics had a dark and lilting wit that was undeniably in the same family as Plath's poetry. "Hook me with your hand/ my mouth is full of sand/ Everything I say ends with and," Timony sings in a husky falsetto on "Superball." Her enigmatic lyrics are beautiful, seemingly nonsensical and not of this dimension; the world of Helium exists in an entirely different universe.


She feels "creepy and sullen and running out of room in my little tomb" on their most successful song, "Pat's Trick." Even her description of general malaise has a ghoulish tone. The same is true on "I Am A Witch," in which Timony softly proclaims, "I'm a witch, I'm a hag, a crone." Her husky monotone is not timid, nor is it seductive; it's terrifying, maybe not for the average listener, but at least for whomever she is specifically addressing. However, when she sings the chorus–– "I'll never leave you alone/ 'Til you admit how strong I've grown"–– it sounds almost as if she's trying to convince herself as much as she is whatever bozo who fucked her over.


As a vocalist, Timony became known for being relatively soft-spoken, but Helium's music suggested that there was something stormier brewing beneath the surface. Her repeated allusions to witches, magic, and renaissance faires is evocative of New England's trademark creepiness. Her Plathian lyrics, particularly on "I Am A Witch," are quietly powerful; she's not on stage smashing her guitar in a ripped up baby doll dress, but the reservedness of her physicality makes her power even more intimidating.
Timony perhaps was never awarded the same reverence as her witchy contemporaries, like Courtney Love or Babes In Toyland's Kat Bjelland, because she was so unextreme. It's a cliche at this point that men in music can be whatever they want to be and women are generally expected to be either ethereal goddesses or riot grrrls, but it still rings true. There is little room in mainstream pop culture for women who fall somewhere in the middle— women who aren't brash and loud, but aren't traditionally feminine, either. Timony isn't quiet, but she tends to fly under the radar— someone who's perhaps not enough of an exhibitionist to thrive in New York or L.A., which is what makes her and Helium so quintessentially Bostonian.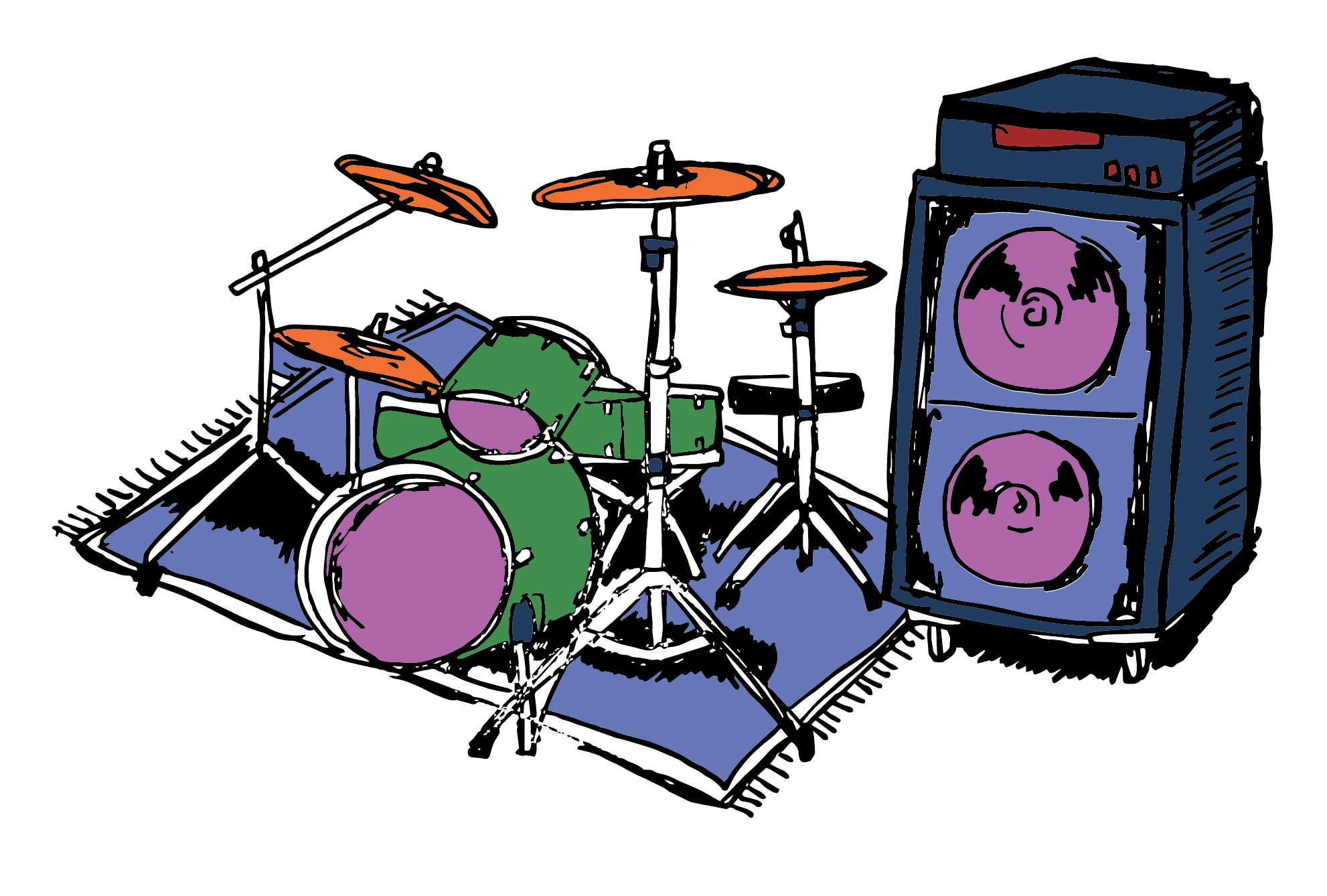 On an instrumental level, Timony's words and the band's haunting melodies are reminiscent of the spookiness of riding the commuter rail into Salem after dark. It's campy and real, simultaneously. By embracing their classical music training, Helium expanded the boundaries of what indie music could be. It can be fantastical, mythical, and impossible to place within a specific genre. Timony opened the door for women to be in bands without making the fact that they are a woman in a band an explicitly political act.
As Timony said herself in a 1996 interview with the Boston Globe, "It felt cool to become a witch or a monster in song, and then it was like I was becoming powerful by becoming this creature and saying whatever I wanted." Helium broke up in '98, but Timony's more recent music still holds the same mystical power. Even though she ultimately left the city to play in Wild Flag and Ex Hex, Helium's specter still lingers. Boston is notoriously haunted, not only by colonial era spirits, but by the ghost of college rock past.