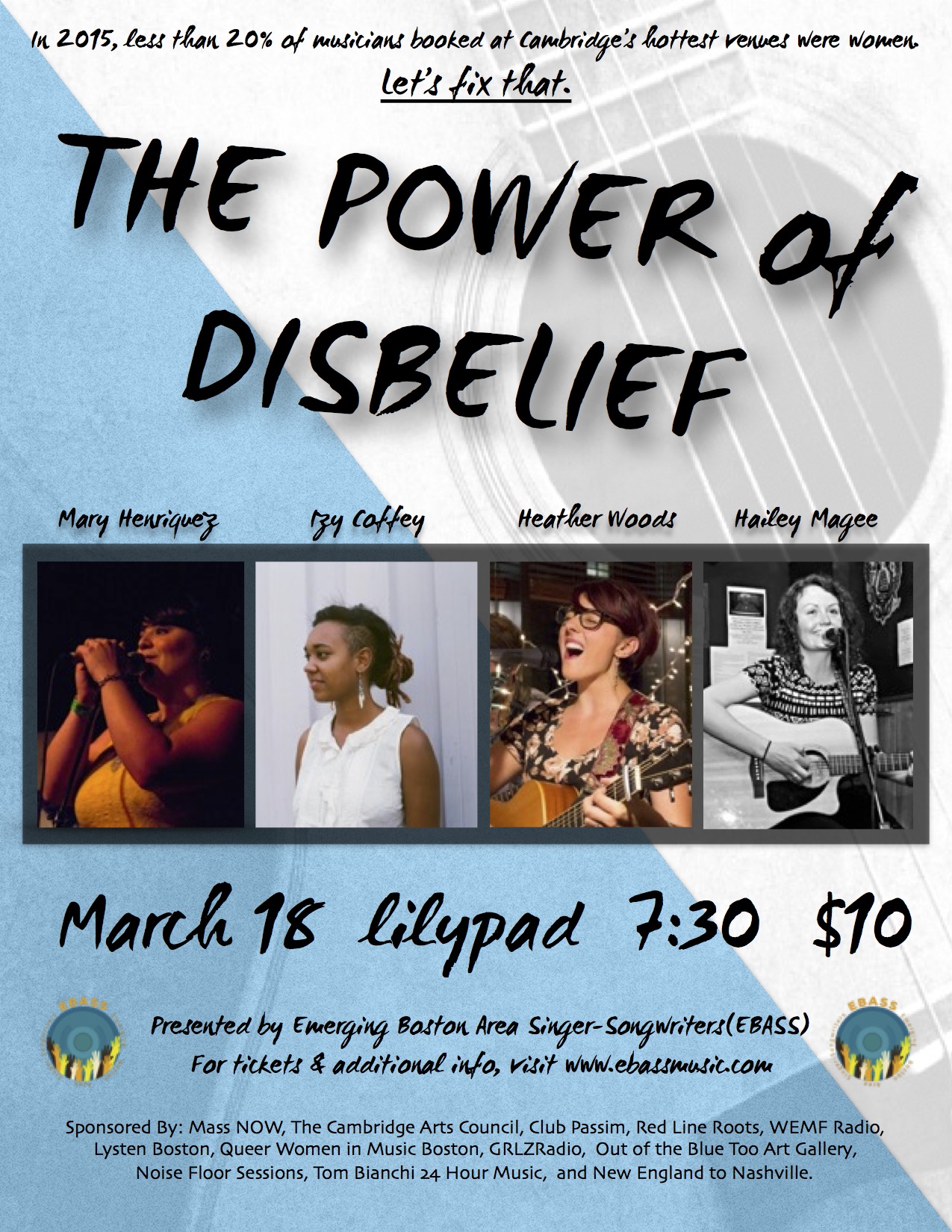 Obviously, we at Allston Pudding love to support women in the music industry. But we're not the only ones in the city who see the importance in gender representation in Boston's music scene. Emerging Boston-Area Singer-Songwriters (EBASS, for short) is hosting an event in response to this totally appalling statistic:
"In 2015, fewer than 20% of all performers at Cambridge's hottest music venues were women," according to EBASS founder and director, Hailey Magee, who discovered that, by compiling all of the performers/bills/bands that played Cambridge venues during a given month, women only made up 16.6% of the final number. And if you can't believe that, there's an upcoming show that aims to counteract the disparity— one female artist at a time.
The Power of Disbelief Show, on March 18th at Lilypad in Inman Square, will feature four local female singer/songwriters: Mary Henriquez, Izy Coffey, Heather Woods, and Hailey Magee herself. But don't conflate gender with genre, in this case. Each of these artists produces their own specific sound. And each of their sounds are not to be missed.
For example, Northampton-based Izy Coffey makes pure, acoustic, Americana folk music, and her voice is absolutely angelic. Listen below, and be sure to follow up with the sounds of Henriquez, Woods, and Magee.
This event is also sponsored by a whole slew of really upstanding Boston organizations, so really, you can't go wrong.
Show your support by showing up at 7:30 on Friday, and get your ten-dollar tix here.