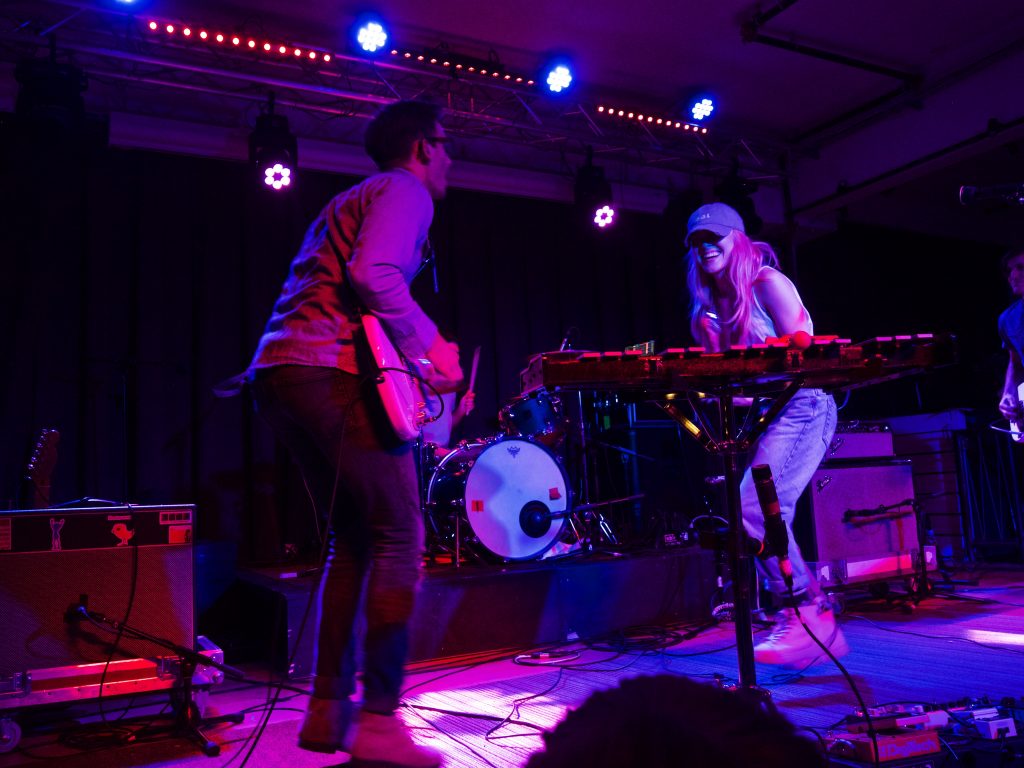 Five years between albums — and three years between tours — feels like an eternity for bands. Reconnecting with a fan base that very well may have moved on is a task that may prove daunting.
Now, Now was up for the task, and the crowd that packed Sonia to the brim felt it was like picking up where it left off.
Founding duo KC Dalager and Bradley Hale, along with touring band members, were back in full form. (Jess Abbot of Tancred announced her departure from the band earlier this year. In its current form, Hale takes backing vocals and Dalager sings and plays guitars as part of a four-piece.)
Leaning heavily on songs from the standout 2012 album Threads, the set had all of the fan favorites. The songs that make up Threads take on a darker edge – with lyrics like "You take what you can get and then you die with it." One early highlight was "Prehistoric," with its quiet verses and a blistering choruses.
If there was any rust on the performance, they were hardly visible – Dalager flubbed a line at one point, endearingly.
This Now, Now tour served a primary purpose: to tell the world that yes, Now, Now is still a band. But it also served as a taster for what's to come.
"SGL," a song premiered earlier this year, takes on a sunnier, poppier tone. Still, the lyrics read as a lament: "I was starry-eyed, I was young and dumb. "Arizona" and "Yours" were the two other new songs that Now, Now previewed.
Dalager and Hale seemed genuinely grateful to be back and to have such a response to the new songs, as well as the old favorites. They also remarked at how polite the Sonia crowd was. This is because Boston and its surrounding cities are bastions of kindness and not because Sonia lacks the ability to sell liquor.
One hopes that Now, Now won't wait to return to the city, with a new album in tow.
Minneapolis' Dem Yuut opened the show, with an electronic-infused set of R&B.