We've been doing basement sessions here at AP for almost two years now, and this just might be the best one yet. It's taken some trial and error to figure out certain audio and video things, but at the end of the day, it's all about the band and their performance, and this one is great. Lady Pills are a great new band, and it was a pleasure to have them stop by the basement to play a brand new tune for us.
It's a simple yet clever song with an incredible vocal delivery, its gritty, it's grungy, it's raw, it's sloppy at times, but that's what makes it exciting. Lady Pills are a trio of close friends who clearly love what they are doing, and that energy and spunk is what the Allston basement scene is all about. As bands progress, things undoubtedly change, people move, get jobs, some lucky ones get signed and tour the country, while others end with disastrous break ups. The beginning of a bands trajectory is always an exciting time, and we were lucky enough to catch Lady Pills at that time.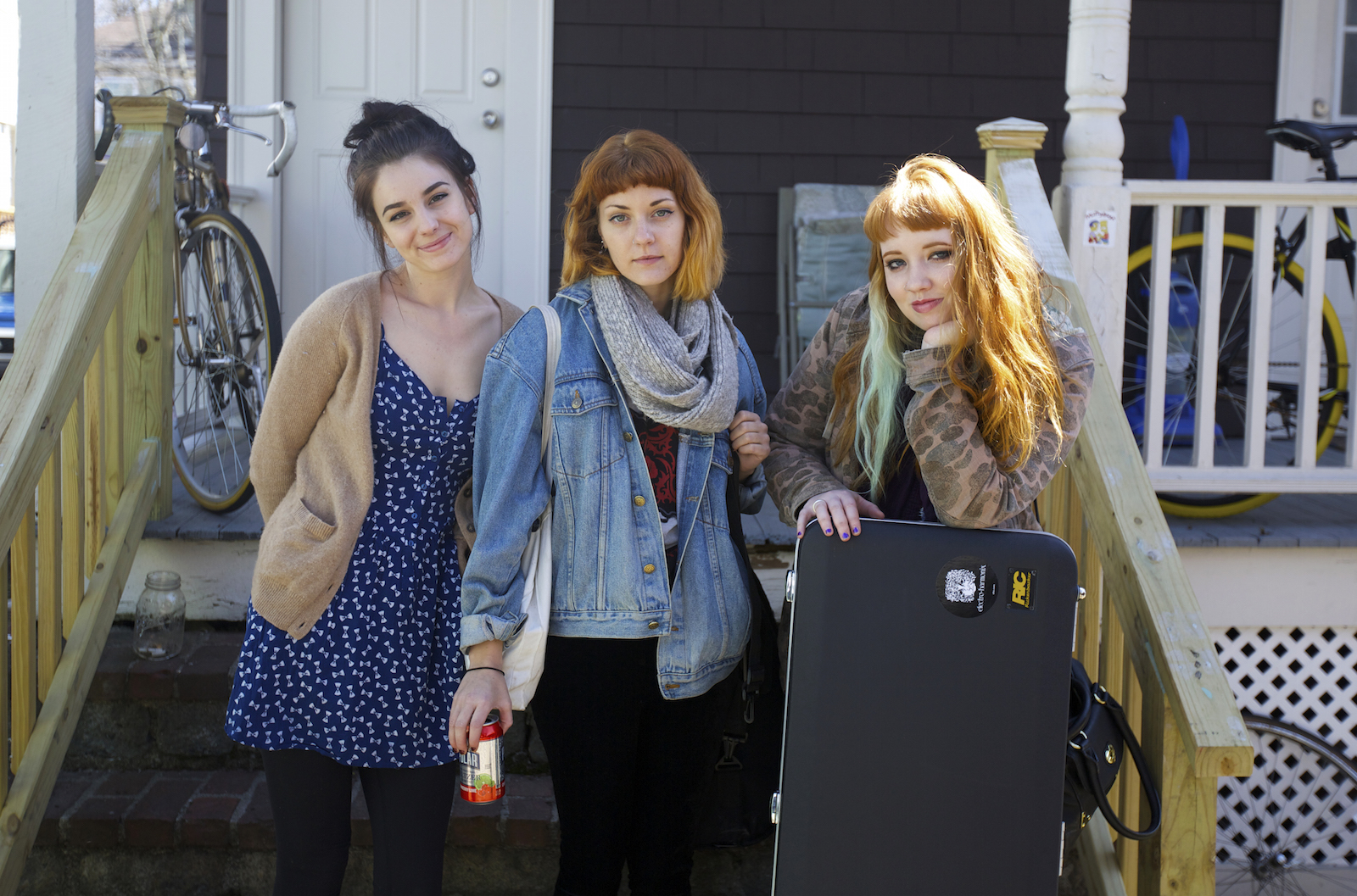 With just a three song EP on bandcamp, a highly anticipated full length debut in the works, and Boston Calling at the end of the month, there's no better time to be a Lady Pills Fan. Check out "Irrelevant" below, and make sure to catch them in a basement while you can!
Editors Note: We also got ice cream at Fomu after, so yeah, it was a pretty chill little Sunday in Rock City!