We've made it to the cream of the crop of 2017. Here are our top 20 albums of the year with reflections.
Whether it was an album exploring the intricacies and difficulties of intimate relationships like Everybody Works, Ctrl, or After Laughter. Whether it was an album confronting racism in America like DAMN. or Big Fish Theory. Whether it was a local standout like A Place I'll Always Go, A Hairshirt of Purpose, or Ed Buys Houses. There is something for everyone in this list.
If you missed our first half of the list, check it out here: TOP 50-21 2017>>>
20. Sidney Gish, Ed Buys Houses*
2017: the year I tried to tell everyone to listen to Sidney Gish. It struck me like the first time I heard Regina Spektor or even Vampire Weekend. Gish combines fun guitar riffs with clever lyricism perfectly suited for the millennial generation. On record, the songs sound simple, but watching her live, you see all the steps she takes to create each song. She's aware of herself and her generation, with songs about reading all of Vice, riding in Ubers, wanting to know someone's passwords, and other topics we can all relate too heavily to, but she presents them in a way that's clever, not too twee, and not too off-putting. How she does it, I will never know. Her sound is unique to the Boston scene and like nothing we've seen before in the city, a true breath of fresh air from the endless sea of indie rock bands.
-Christine Varriale
19. Willow, The 1st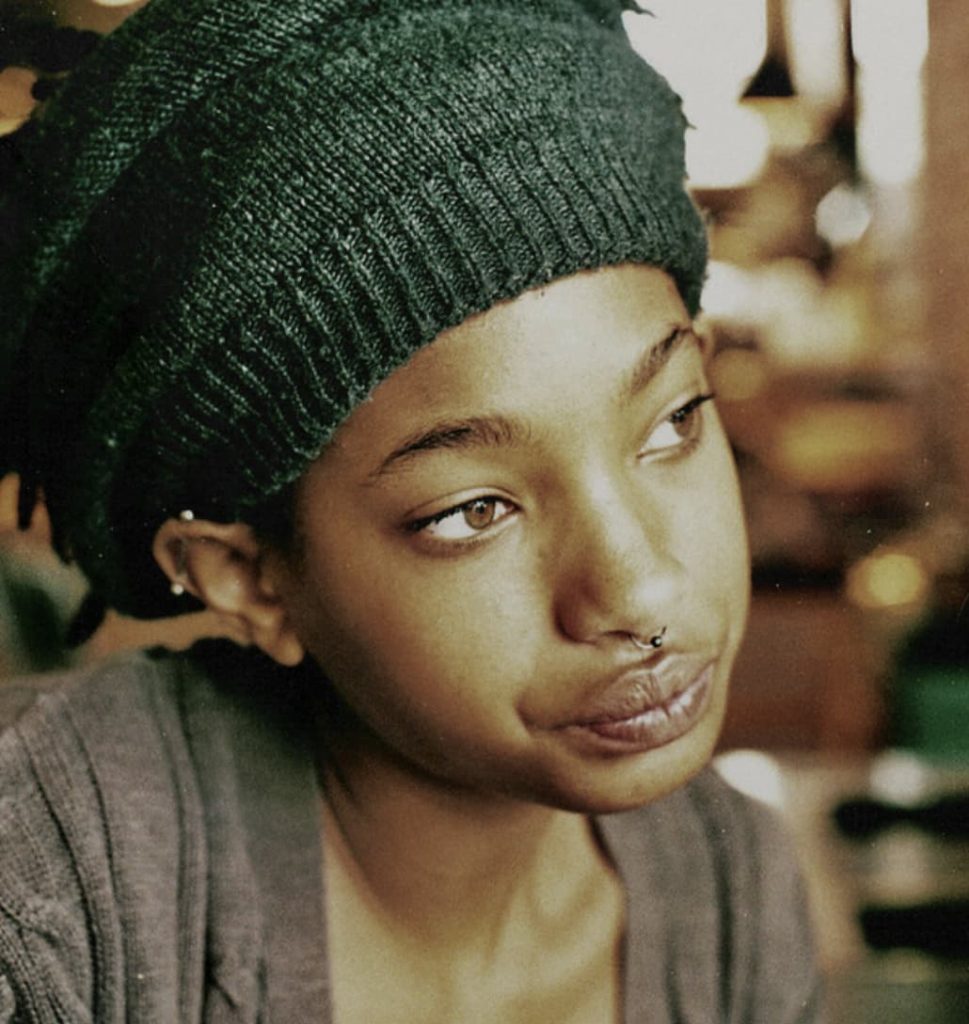 There's no escaping the Smith surname, even when you intentionally leave it out, and Willow's album, The 1st, feels like a heavy sigh at that weight. It's a coming of age tale told in the throes of youth's extremes that doesn't feel like an indulgence or dramatization. She spends most of the album letting herself feel fully without force, exercising surprising control. The album's lyrics are poetic in a simplistic manner that still speaks to wisdom well beyond her years, suddenly gained and earnestly articulated. There's a decent amount of material on this album that isn't particularly inventive but unexpectedly experimental and well executed; even Willow's vocal bends are calculated yet relaxed, equal parts biting and soothing. There are many influences melding into Willow's particular brand of "Warm Honey," including constantly churning drum beats that signal shifts within tracks as well as the layered liquidity of her voice. The most uninspired aspects of the album lie in the most distinctive change in her sound; the foregrounded guitar. She has more than enough time to continue her experimentation though – perhaps that's part of the reason for her ranking so high on our list. We do not demand perfection because we do not need it from an album that is such a sudden departure for a young artist: already far ahead of the pack and somehow giving us all of her truth, restraint, and raw emotion in spades.
-Kara Kokinos
18. Vagabon, Infinite Worlds
2017 has been a big year for Laetitia Tamko, the multi-instrumentalist behind Vagabon.
With her debut record Infinite Worlds and the flood of rave reviews that quickly followed the album's release, Tamko has been booked, busy and thriving all year.
When I first heard the album, it felt like a quiet Saturday afternoon and a warm cup of hot chocolate; your pet cat curled up at your feet as you melt into the couch for some much needed reflection on your week and the days to come. The record induces this huge feeling of comfort and warmth which has made this album a go-to for me on difficult days.
I feel Laetitia is one of the strongest lyricists I've experienced this year. A number of her lyrics continue to stay ingrained in my mind; the ~Infinite Worlds~ she builds throughout the album stay with you long after the final track ends.
Personal favorite track, "Mal à L'aise," is such a dreamy track that always feels like a relaxing day at the beach with your best friend. The title which translates to 'you know my kind of high' feels like any time in your life where you experienced peak nirvana.
Seeing Vagabon live at Pitchfork festival was a concert-going experience I'll always hold very close to my heart. Screaming the lyrics to 'The Embers' in the middle of a park was one of the most liberating moments I experienced this summer. With the whirlwind of a year Laetitia has had, I'm sure 2018 will bring more of the same for Vagabon.
-Lindsey Anderson
17. (Sandy) Alex G, Rocket
Rocket is a paradoxical collection of songs. It's a puzzle where all the puzzle pieces are from different boxes, but they all fit together. Alexander Giannascoli's seventh album (and second on Domino) hones so much of what he's worked on in previous works that it serves as an appropriate introduction to the performer. Giannascoli, who performs as (Sandy) Alex G, has had a banner 18 months or so –playing guitar on Frank Ocean's incredible dual album in 2016, touring with Ocean this year and releasing one of the best records of this year.
From the impeccable country ballad "Bobby" to the certifiably wild experimental track "Brick," the album could hardly be more disparate in its sounds. Where it all ties together is Giannascoli's penchant for narrative. "Sportstar" and "Powerful Man" are expressions of vulnerability. "I don't wanna live long," Giannascoli sings on "Sportstar," masked by autotune, "Just strong."
-Jeremy Stanley
16. Hurray for the Riff Raff, The Navigator
The Navigator is an album infused with the soul of Puerto Rico. Hurray For The Riff Raff frontwoman Alynda Segarra took the experience of visiting her roots to craft an Americana album that focuses on a part of America that is too often overlooked. The devastation of Hurricane Maria—and the inaction of the United States government in the aftermath—highlighted the rest of the country's disconnect with our sisters and brothers in Puerto Rico. Songs like "Rican Beach" introduce flairs like congas, shakers, and dominating bass lines to expose the cruelness of cultural appropriation with nothing given in return.
Standout—and song of the year candidate—"Pa'lante" is the thesis statement of the The Navigator. With a title that is a reference to a rallying cry for Puerto Rican activists, the nearly 6 minute track unfolds as a love letter to everything that makes the island great and the tragedies it has endured. Segarra sings about the hopes most of us have: to find love, to be successful, to know peace. But these desires come within the context of a marginalized people. A sample of a Pedro Pietri poem leads into a second half that serves as a rallying cry. Segarra unleashes the most powerful and uplifting music of the year: "To all who lost their pride, I say 'Pa'lante!' To all who had to survive, I say 'Pa'lante!'" Onwards and forwards she is saying, while vowing to never forget those who came before.
-Matt Ellis
15. Miguel, War & Leisure
In the past two to three years, we've been blessed to live through a Renaissance of modern R&B that's seen artists push the boundaries of the genre, both in terms of songwriting prowess and production technique. It was only a matter of time before Miguel made his presence felt again, considering he was one of the main forces pushing this expansion at the beginning of the decade. Though he released War & Leisure late into the game at the beginning of December, he's never one to ignore. His ear for melody, groovy production and sleek, smooth voice are in full effect on the new album. Early singles like "Sky Walker," which features Travis Scott, teased the album's self-confident pop radio vibes; but the album's deeper cuts show off his range of retro stylings, like the western blues of "Wolf," on which he gets an assist from Quin, who is due to breakout on her own very soon. In the end, it is the album's final track, "Now," that will be remembered among Miguel's best. It is the most direct he has ever been politically, openly criticising the "CEO of the free world." We are left with the reminder that "it's plain to see a man's integrity by the way he treats those he does not need."
-Harry Gustafson
14. Alvvays, Antisocialites
Hop into the DeLorean, whiz past a high school dance where Molly Ringwald is dressed in a pink, puffy-shouldered dress, and somehow it feels like Antisocialites should be playing in the background. Even though this album came to us in September 2017, I still can't shake the dreamy nostalgia in which I feel I should still be sitting in my bedroom in my parent's house, waiting by my landline telephone for that kid in the leather jacket to (never) call. This is probably inspired by the synthetic keyboard and the particular drum beats laid down in this album. Molly Rankin's voice singing the lyrics of "Dreams Tonite" and "Forget About Life" especially reinforce this for me. Although Alvvays is a Toronto based band, Rankin's vocals seem to carry British undertones in their delivery.
This album is laced with lighthearted lyrics simultaneously packed with heart and sung over charmingly poppy beats, thus encouraging audiences to relish in that teenage nostalgia. Antisocialites will have you dancing in front of the mirror with a hairbrush as a microphone or make you want to rent a car just to drive down the highway with sunglasses on to sing along to it. It's the feel-good album that 2017 needed.
-Maranda VanDeWiele
13. Paramore, After Laughter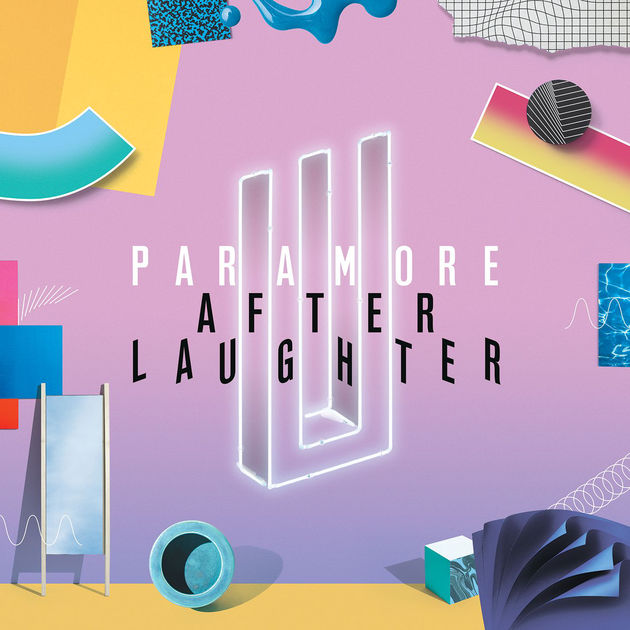 Okay hear us out: Paramore. Yes, that Paramore. The one you saw once on the Shiragirl stage at Warped Tour fronted by Hayley Williams' electric red hair. The one I discovered through a Drive Thru Records/Fueled By Ramen comp I picked up in 2005 at a Less than Jake show. It's time to stop laughing, because Paramore has put out one of the most honest and heart-wrenching pop albums of this year and possibly of all-time. If you've written them off in years past, it's time to start listening.
Williams' lyricism shines through more prominently in After Laughter than it has in Paramore's decade-plus career. Couple that with beautiful compositions thanks to Taylor York and the return of Zac Farro on drums, and it's a sadness you can dance to a la Talking Heads and Blondie. Hayley Williams' honesty through her discussions of depression are truly what we needed this year. Admittedly, "26" has made me cry quite a few times. The line, "Hold onto hope if you've got it. Don't let it go for nobody." is a motto we all need to hold close in this daunting political climate. Paramore just might be the band we need to save us all.
-Christine Varriale
12. BROCKHAMPTON, SATURATION & SATURATION II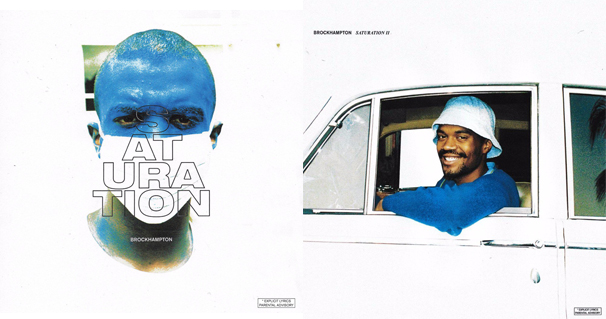 Brockhampton's sound is that of having friends behind you. Listen to either of these albums on your morning commute to work, and you'll understand. Press play, and suddenly you–bundled up and holding your mundane Dunkin' bagel–are in the coolest rap-rooted boyband of the new day. It's a tidal wave of commeradrie and genius production, making you feel not alone for the first time since the weekend. That's a feat, so it's no wonder the music took a 15-member crew to make.
SATURATION is a sprawling debut that holds no punches. From acoustic backing ("SWIM") to high-speed hip-hop ("GOLD"), the entire piece expresses the group's breadth of talent while also diving into the themes of insecurity, naivety and endurance that its members have come to represent in this year's CAPS-HAPPY, internet landscape. If this first record is Brockhampton stepping on stage, SATURATION II is the crowd going wild. The album gets even more style points than its predecessor, mostly for its use of unconventional instruments beneath catchy lines of lyric. "JELLO," one of the album's more stylishly sing-songy tracks, has a break in the middle, revealing that you've been jamming out to a woodwind (perhaps an oboe?) for at least three minutes. "QUEER" shines with purposeful invention too as the song travels from staccato rapping, repeating the common scold "Don't go running your mouth" to smooth, soft singing at an entirely new tempo, effectively demonstrating the layers of misunderstanding that exist in a space between race and sexuality.
Details aside, the magic of Brockhampton lies in the sum of its hard work: selling out all ages shows across the country, developing a physical style that is uniquely of this moment, starting and ending a discography all in one year (SATURATION III, the group's final album, dropped today). This music energized so many of us in 2017, and yet, it'll be over soon. In this way, today's American Boyband transcends phenomenon status. Brockhampton is a storm.
-Becca DeGregorio
11. Jay Som, Everybody Works
Melina Duterte, the mastermind behind Jay Som, has created something that is heart-wrenchingly relatable, speaking both to feelings that arise from the ground shaking in intimate relationships and overcoming general hardships in life while also making it irresistible to happily tap one's foot to the melodic beats of this album. Her song, "Baybee," is a great example of this, as she sings, "I know we'll sink for sure, I'll play your game once more."
Her soft voice sings poetic lyrics over folky guitar, sometimes distorted into garage rock sounding songs, as you can hear in "1 Billion Dogs." Other songs, like "One More Time, Please," flow with groovy and sensual overtones that inspire the feeling of listening to an 80's pop ballad, in the best way possible. Everybody Works is a well put together album, combining folk, pop and a grunginess that reminds me of the Smashing Pumpkins, Phil Collins and Enya all at the same time. I am so happy that this album has been given to the world, and what makes it more impressive is that Duterte did all of the writing, recording and playing herself in a short span of time.
-Maranda VanDeWiele
10. Waxahatchee, Out in the Storm
It's been almost six years since Katie Crutchfield a.k.a Waxahatchee put out American Weekend. On her lo-fi solo debut, Crutchfield was outgrowing her teen years and the Alabama town where she's from. With an acoustic guitar or piano and a modern Southern drawl, she showed us her ability to evoke such simple, heavy emotions purely through a chord progression or pitch change. Subsequent albumsCerulean Salt and Ivy Tripp had a similar element, yet they kind of felt transient, not all there. But Out In The Storm is a gracious glimpse into a f*cking toxic-sounding ending of a relationship. Songs like "Fade" and "Recite Remorse" are lyrically raw, just Crutchfield's poignant lyrics over an acoustic guitar and her sister's keyboard, respectively. Others like "Silver" and "Never Wrong" are louder, more polished than we've heard from her so far, but still Crutchfield at her most honest. There's also a new stableness in her themes, and a strength-- something that tells us that this sh*t will eventually end. This record's sad as hell, because that's Waxahatchee, but she sounds so sure in these infuriated recollections. So then, Out in the Storm isn't so much a return to the sounds of American Weekend as much as it is an acknowledgement of that album, and a motioning forward. With this record, Crutchfield is both out in the storm, and the storm itself.
-Jackie Swisshelm
9. Tyler, the Creator, Flower Boy
There is redemption at the heart of Flower Boy.
It's valid to write off the redemption arc; it's easy to ignore it completely; but it's more difficult to acknowledge and accept. I cannot blame those who have written off this album - choosing to celebrate a solo album from Tyler, the Creator, after his many homophobic and misogynistic comments was not something I ever anticipated. Giving it my time, and ultimately love, initially hurt but diving into this album gives you more and more to uncover about society and the artist living in it. Despite the political turmoil of this year, many albums were suspiciously devoid of
reflections upon larger social issues but Tyler has never had that hesitation. Flower Boy delivers the lyrics, "How many raps can I write 'til I get me a chain? / How many chains can I wear 'til I'm considered a slave? / How many slaves can it be 'til Nat Turner arise? / How many riots can it be 'til them Black lives matter?," in its opening track. Meanwhile, the Tyler brand of braggadocio is not buried, simply re-channeled and reimagined. He is finding new ways to exist, living out penance by redirecting the anger and desire that has always erupted. Coupled with his always
excellent production decisions, this is a Tyler, the Creator who can finally take his title with the pride and weight that it carries.
-Kara Kokinos
8. Palehound, A Place I'll Always Go*
This album aches, and it starts with the title: A Place I'll Always Go. The phrase sets the most mundane scene-- visions of going to the grocery store, an almost inescapable action. But it works as a reminder, tugging on the ever-nostalgic heartstrings of an anxiety-prone generation. And then, Ellen Kempner's songwriting delves into a delicate but potent pain. Alongside clever riffs and brilliant bass lines, there are bits of memories that feel transcendent, perhaps due to that Dunkin' Donuts reference in "If You Met Her," one of the most bittersweet songs I've heard in years. There are snapshots of the coping process iconically whispered on "Feeling Fruit." And on songs like "Room," there are glimmers of normalcy and saving graces. But words like "heartfelt" and "thematic" don't do her lyrical abilities justice, especially as Kempner, a queer artist, explicitly uses she/her pronouns while writing about her partner for the first time on a record. For all us queer listeners out here, this action feels so vital. And it's all these simple, vulnerable actions, plus the fact that Palehound is a Boston band, that take this album from recommended to essential listening.
-Jackie Swisshelm
7. Julien Baker, Turn Out the Lights
Julien Baker's follow-up to the highly regarded debut Sprained Ankle sees the singer traversing the depths of despair and finding hope. The songwriting on Turn Out the Lights is confessional and heart wrenching. Baker's descriptions of settings such as a clinic ("No one is laughing from the audience of folding plastic chairs") almost place the listener in the singers' mind.
The album is sparse (but not as sparse as Sprained Ankle) in its arrangement, allowing Baker's vocals to really shine. In an interview with Stereogum, Baker spoke of her experience in church bands: "I could participate in a band setting by being in praise band faster than at DIY shows because I couldn't drive. So while those two things are opposite, they both contributed to my musical sensibility." When Baker's voice strains on "Hurt Less" and the soaring ballad "Claws in Your Back," these dueling backgrounds shows through. Despite its name, Turn Out the Lights ignites emotion.
-Jeremy Stanley
6. Big Thief, Capacity
Perhaps the most beautiful moment I've experienced in live music happened last winter at a small club in Pittsburgh. I'd come to see my "New Favorite Band" Big Thief whose frontwoman Adrianne Lenker decided to play a song off the folk rock band's upcoming record. Alone with her guitar, she barely made her way through "Pretty Things"–a soft song that lives in intimacy–before shedding a few tears at the end. She apologized, told us the song was the hardest one for her to sing and thanked the crowd for coming out.
Zoom forward a year, and "Pretty Things" is just the first chapter in Lenker's touching collage of stories on Capacity, Big Thief's sophomore LP. The term "capacity," meaning the maximum amount that can be held by something or someone, harkens to that raw performance I saw and forward through each lyrical guitar line on this album. Songs like "Coma," "Watering" and "Mary" are just emotionally challenging enough to handle, and listening to them is an act of staring down trauma in its elusive face. "There is a child inside you who's trying to raise a child in me," sings Lenker on "Mythological Beauty," a song addressing her mother as a young parent during a scary incident from the songwriter's childhood. That line strikes at the heart of what this album illustrates more comprehensively than any collection of songs I've heard before it: Our human capacity to give life and grow up all at once.
-Becca DeGregorio
5. Pile, A Hairshirt of Purpose*
The best part of any Pile song (well, besides all of it) is when Rick Maguire matches the building ferocity of his bandmates with his vocals only to reach a crescendo, and then he drops a melody that you find yourself humming days later. On this year's killer A Hairshirt of Purpose hear examples of this on "Rope's Length" and "Dogs."
Maguire's voice seems to always fit right in the cracks of pounding guitars and drums. His vocals squirm their way through the post-punk wasteland and give Pile's sound the unique effect of being haunting and catchy at the same time. Pile gets better and better with each release and A Hairshirt of Purpose is no exception. The album defies easy labelling. They'll hit you with the all-out assault of "Hairshirt" only to follow it up immediately with the twinkling instrumental "I Don't Want To Do This Anymore." The result is a cohesive piece that has natural highs and lows. By the end you'll be begging for more. This album might just prove that Pile is the best band going in Boston right now.
-Matt Ellis
4. Japanese Breakfast, Soft Sounds from Another Planet
Atmospheric. Euphoric. Other-wordly. For Japanese Breakfast's sophomore album, aptly named Soft Sounds From Another Planet, Michelle Zauner has created a piece of work that truly transcends the listener into another dimension. That's what makes it so great--you can get totally and completely lost in it. The album is a more refined and mature follow-up to her 2016 debut, Psychopomp. From the upbeat "Machinist" with the killer sax solo to the eerily instrumental "Planetary Ambience," Soft Sounds is incredible as a whole and about ten times better live. "Dream on, baby / Were his last words to me," Zauner sings on the ethereal single, "Road Head," which she supposedly wrote because she was told she wasn't meant for a career in music. This album not only proves that person entirely wrong, but has also allowed Zauner to explore and expand her sound in the best way possible.
-Cara DiFabio
3. Vince Staples, Big Fish Theory
When Vince Staples said he thought Big Fish Theory should be nominated for Electronic Album of the Year at the Grammys, he may have been right. Influenced by his recent collaborations with Gorillaz and Flume - as well as other big names like James Blake and the ever-mysterious Burial - Staples crafted an album full of infectious synths laid over garage and breakbeat house stylings that you'd expect to hear from a grime rapper. With the help of veteran dance producers like Flume, SOPHIE and more - as well as a host of great guest appearances - Staples delivers his most focused effort to date.
Big Fish centers on a rejection of partying as a means of escape. "How can I have a good time when death and destruction all I see?" he says on the hook to "Party People." His party is sociopolitical dissent, and what sets this album apart from other rappers who have made the crossover into similar EDM waters is Staples' lyrical sharpness mixed with his unrelenting criticism of the country's racial and social injustices. The album's best track might be "BagBak" (which recently featured in the thrilling trailer for the upcoming Black Panther movie), with its refrain of "Tell the President to suck a dick because we on now." Vince Staples has been on for some time now, and Big Fish Theory cements his place as one of hip-hop's sharpest minds.
-Harry Gustafson
2. Kendrick Lamar, DAMN.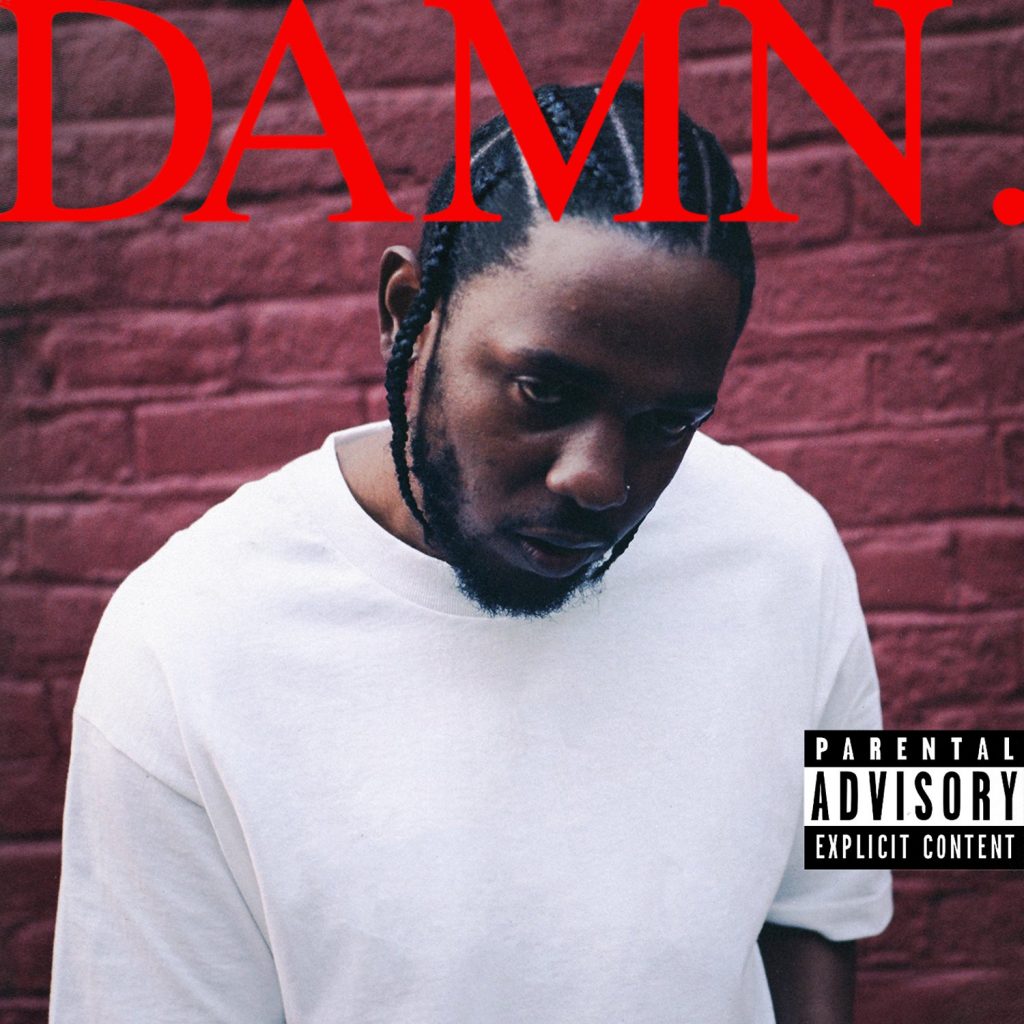 For lack of a better word, "DAMN" is truly the best way to describe Kendrick Lamar's fourth studio album. For a good portion of the summer, you couldn't go anywhere without hearing "HUMBLE" blasting from a car zooming down the street.
DAMN. is truly one of those albums that's for the culture; a record that speaks to blackness and holds content that hits home on a multitude of levels for black folks. Touching on his personal success in the game, the importance of his community in Compton as well as the toxic levels of anti-blackness in America, DAMN. is the kind of record you need to listen to multiple times to catch all the layers Lamar manages to nestle in a mere three-minute track.
The tour that accompanied the record was arguably one of the most highly anticipated tours of the year. Along with a handful of pop-up shops with exclusive city-specific merchandise, Lamar's marketing & merchandising team worked tirelessly to ensure that every fan got a piece of memorabilia to commemorate the album.
Once SZA's record dropped, I truly forgot about everything I listened to in the earlier half of the year so revisiting DAMN. for the first time in months took me back to the excitement I experienced on the night it was released. I was reminded of the firm grip Kendrick had on Spring/Summer '17 and why this record resonated with so many folks. DAMN. surely has the type of longevity that will keep it on exemplary album lists for many years to come.
-Lindsey Anderson
1. SZA, Ctrl
In Solána Rowe's own words: "Just give as much as you take, forgive as much as you hate, or get the fuck out." Her artist name SZA and her debut album title Ctrl read in that same, pointed "Here I am" style of sincerity, like the day-to-day worlds created in your 20s: My politics are X today. I feel loved by Y tonight. He'll be Z in the morning, and I have control over either everything or nothing at all.
Ctrl is a radical examination of relationships, but in the broadest sense of the subject. Bookended by a phone call with her mother, SZA expertly sings her way through ex-lovers ("Love Galore"), insecurity ("Drew Barrymore") redemption from mistakes made ("Pretty Little Birds") and just a little take on mortality to top things off ("20 Something"). Perhaps the most ambitious writing sits with "Doves in the Wind," which mentions "pussy" nearly 30 times, "clitoris" once and sends the message home by censoring a single mention of "dick" with a parentally loud *bleep.* It's an anthem about our relation to language, smoothly sung through and saturated with messages about this particular moment: "You could never trivialize pussy."
SZA's relevance lies not only in the catchy sonic world she creates, but also in the moments of care she embeds around every turn of Ctrl. The final minute or so come to mind, when she lightly sings "God bless those 20-somethings," clapping to each repeat of the sentiment. The music fades, and her mother adds that whether we do or don't have control is a lifelong question: "If it's an illusion, I don't want to wake up. I'm gonna hang onto it because the alternative is just an abyss, a hole of darkness and nothingness. Who wants that?"
Nobody wants nothingness, the absence of togetherness. During a year where retreating into ourselves was a tempting direction, SZA reminded us that our connections are holy and worthy of conversation, scrutiny and eventual improvement. Naming Ctrl Allston Pudding's Album of the year in 2017 was obvious for this very reason. We needed it.
-Becca DeGregorio