We've made it to the cream of the crop of 2017. Here are our top 20 albums of the year with reflections.
Whether it was an album exploring the intricacies and difficulties of intimate relationships like Everybody Works, Ctrl, or After Laughter. Whether it was an album confronting racism in America like DAMN. or Big Fish Theory. Whether it was a local standout like A Place I'll Always Go, A Hairshirt of Purpose, or Ed Buys Houses. There is something for everyone in this list.
If you missed our first half of the list, check it out here: TOP 50-21 2017>>>
20. Sidney Gish, Ed Buys Houses*
2017: the year I tried to tell everyone to listen to Sidney Gish. It struck me like the first time I heard Regina Spektor or even Vampire Weekend. Gish combines fun guitar riffs with clever lyricism perfectly suited for the millennial generation. On record, the songs sound simple, but watching her live, you see all the steps she takes to create each song. She's aware of herself and her generation, with songs about reading all of Vice, riding in Ubers, wanting to know someone's passwords, and other topics we can all relate too heavily to, but she presents them in a way that's clever, not too twee, and not too off-putting. How she does it, I will never know. Her sound is unique to the Boston scene and like nothing we've seen before in the city, a true breath of fresh air from the endless sea of indie rock bands.
–Christine Varriale
19. Willow, The 1st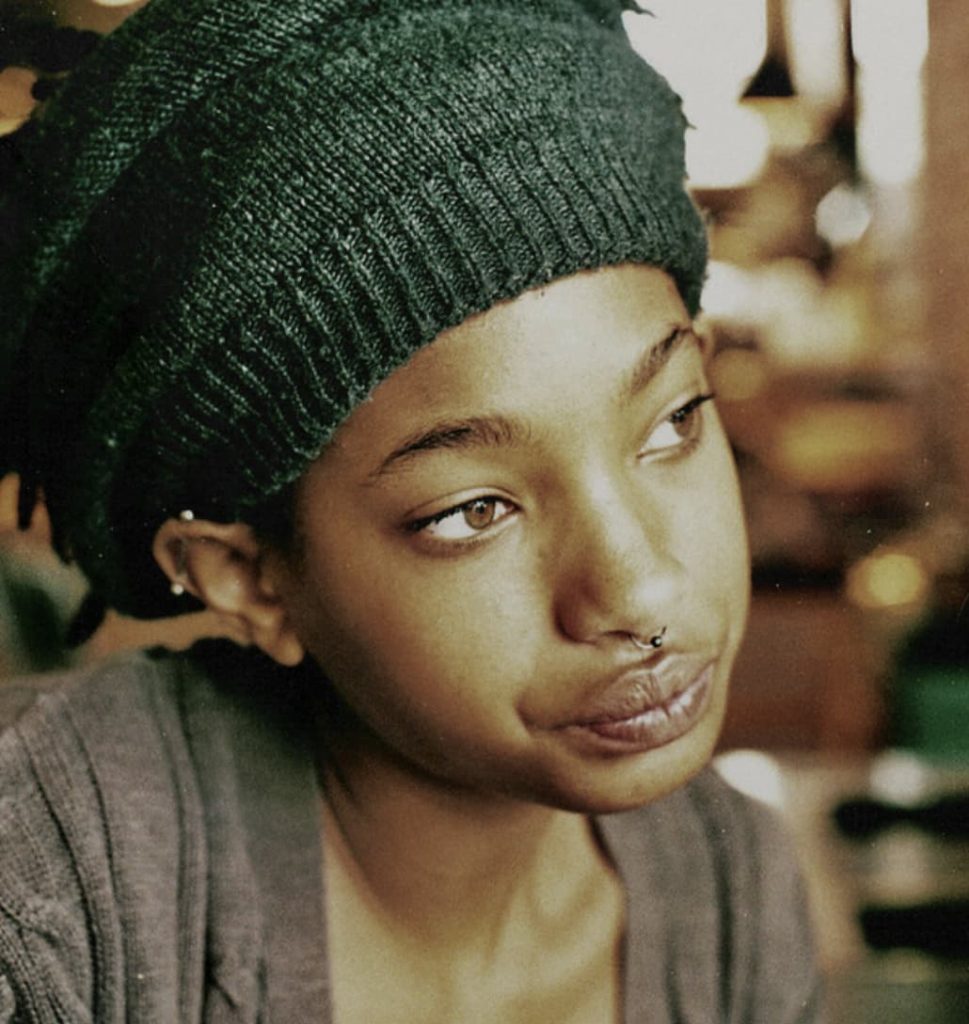 There's no escaping the Smith surname, even when you intentionally leave it out, and Willow's album, The 1st, feels like a heavy sigh at that weight. It's a coming of age tale told in the throes of youth's extremes that doesn't feel like an indulgence or dramatization. She spends most of the album letting herself feel fully without force, exercising surprising control. The album's lyrics are poetic in a simplistic manner that still speaks to wisdom well beyond her years, suddenly gained and earnestly articulated. There's a decent amount of material on this album that isn't particularly inventive but unexpectedly experimental and well executed; even Willow's vocal bends are calculated yet relaxed, equal parts biting and soothing. There are many influences melding into Willow's particular brand of "Warm Honey," including constantly churning drum beats that signal shifts within tracks as well as the layered liquidity of her voice. The most uninspired aspects of the album lie in the most distinctive change in her sound; the foregrounded guitar. She has more than enough time to continue her experimentation though – perhaps that's part of the reason for her ranking so high on our list. We do not demand perfection because we do not need it from an album that is such a sudden departure for a young artist: already far ahead of the pack and somehow giving us all of her truth, restraint, and raw emotion in spades.
–Kara Kokinos
18. Vagabon, Infinite Worlds
2017 has been a big year for Laetitia Tamko, the multi-instrumentalist behind Vagabon.
With her debut record Infinite Worlds and the flood of rave reviews that quickly followed the album's release, Tamko has been booked, busy and thriving all year.
When I first heard the album, it felt like a quiet Saturday afternoon and a warm cup of hot chocolate; your pet cat curled up at your feet as you melt into the couch for some much needed reflection on your week and the days to come. The record induces this huge feeling of comfort and warmth which has made this album a go-to for me on difficult days.
I feel Laetitia is one of the strongest lyricists I've experienced this year. A number of her lyrics continue to stay ingrained in my mind; the ~Infinite Worlds~ she builds throughout the album stay with you long after the final track ends.
Personal favorite track, "Mal à L'aise," is such a dreamy track that always feels like a relaxing day at the beach with your best friend. The title which translates to 'you know my kind of high' feels like any time in your life where you experienced peak nirvana.
Seeing Vagabon live at Pitchfork festival was a concert-going experience I'll always hold very close to my heart. Screaming the lyrics to 'The Embers' in the middle of a park was one of the most liberating moments I experienced this summer. With the whirlwind of a year Laetitia has had, I'm sure 2018 will bring more of the same for Vagabon.
–Lindsey Anderson
17. (Sandy) Alex G, Rocket
Rocket is a paradoxical collection of songs. It's a puzzle where all the puzzle pieces are from different boxes, but they all fit together. Alexander Giannascoli's seventh album (and second on Domino) hones so much of what he's worked on in previous works that it serves as an appropriate introduction to the performer. Giannascoli, who performs as (Sandy) Alex G, has had a banner 18 months or so –playing guitar on Frank Ocean's incredible dual album in 2016, touring with Ocean this year and releasing one of the best records of this year.
From the impeccable country ballad "Bobby" to the certifiably wild experimental track "Brick," the album could hardly be more disparate in its sounds. Where it all ties together is Giannascoli's penchant for narrative. "Sportstar" and "Powerful Man" are expressions of vulnerability. "I don't wanna live long," Giannascoli sings on "Sportstar," masked by autotune, "Just strong."
–Jeremy Stanley
16. Hurray for the Riff Raff, The Navigator
The Navigator is an album infused with the soul of Puerto Rico. Hurray For The Riff Raff frontwoman Alynda Segarra took the experience of visiting her roots to craft an Americana album that focuses on a part of America that is too often overlooked. The devastation of Hurricane Maria—and the inaction of the United States government in the aftermath—highlighted the rest of the country's disconnect with our sisters and brothers in Puerto Rico. Songs like "Rican Beach" introduce flairs like congas, shakers, and dominating bass lines to expose the cruelness of cultural appropriation with nothing given in return.
Standout—and song of the year candidate—"Pa'lante" is the thesis statement of the The Navigator. With a title that is a reference to a rallying cry for Puerto Rican activists, the nearly 6 minute track unfolds as a love letter to everything that makes the island great and the tragedies it has endured. Segarra sings about the hopes most of us have: to find love, to be successful, to know peace. But these desires come within the context of a marginalized people. A sample of a Pedro Pietri poem leads into a second half that serves as a rallying cry. Segarra unleashes the most powerful and uplifting music of the year: "To all who lost their pride, I say 'Pa'lante!' To all who had to survive, I say 'Pa'lante!'" Onwards and forwards she is saying, while vowing to never forget those who came before.
–Matt Ellis
15. Miguel, War & Leisure
In the past two to three years, we've been blessed to live through a Renaissance of modern R&B that's seen artists push the boundaries of the genre, both in terms of songwriting prowess and production technique. It was only a matter of time before Miguel made his presence felt again, considering he was one of the main forces pushing this expansion at the beginning of the decade. Though he released War & Leisure late into the game at the beginning of December, he's never one to ignore. His ear for melody, groovy production and sleek, smooth voice are in full effect on the new album. Early singles like "Sky Walker," which features Travis Scott, teased the album's self-confident pop radio vibes; but the album's deeper cuts show off his range of retro stylings, like the western blues of "Wolf," on which he gets an assist from Quin, who is due to breakout on her own very soon. In the end, it is the album's final track, "Now," that will be remembered among Miguel's best. It is the most direct he has ever been politically, openly criticising the "CEO of the free world." We are left with the reminder that "it's plain to see a man's integrity by the way he treats those he does not need."
–Harry Gustafson
14. Alvvays, Antisocialites
Hop into the DeLorean, whiz past a high school dance where Molly Ringwald is dressed in a pink, puffy-shouldered dress, and somehow it feels like Antisocialites should be playing in the background. Even though this album came to us in September 2017, I still can't shake the dreamy nostalgia in which I feel I should still be sitting in my bedroom in my parent's house, waiting by my landline telephone for that kid in the leather jacket to (never) call. This is probably inspired by the synthetic keyboard and the particular drum beats laid down in this album. Molly Rankin's voice singing the lyrics of "Dreams Tonite" and "Forget About Life" especially reinforce this for me. Although Alvvays is a Toronto based band, Rankin's vocals seem to carry British undertones in their delivery.
This album is laced with lighthearted lyrics simultaneously packed with heart and sung over charmingly poppy beats, thus encouraging audiences to relish in that teenage nostalgia. Antisocialites will have you dancing in front of the mirror with a hairbrush as a microphone or make you want to rent a car just to drive down the highway with sunglasses on to sing along to it. It's the feel-good album that 2017 needed.
–Maranda VanDeWiele
13. Paramore, After Laughter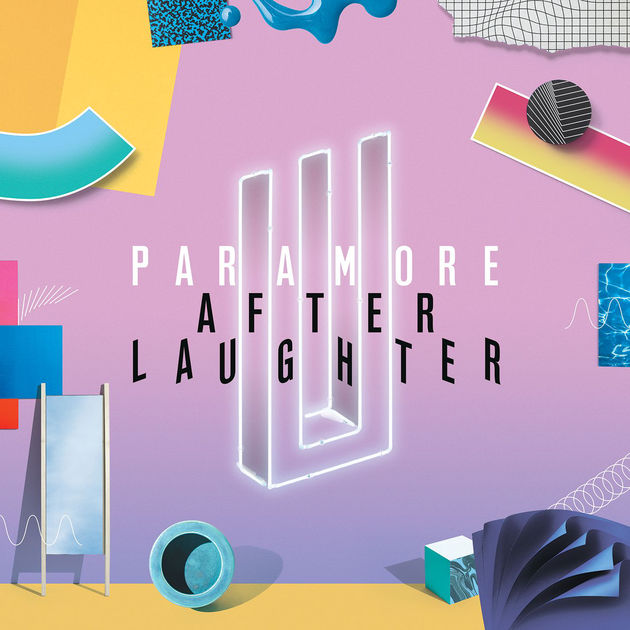 Okay hear us out: Paramore. Yes, that Paramore. The one you saw once on the Shiragirl stage at Warped Tour fronted by Hayley Williams' electric red hair. The one I discovered through a Drive Thru Records/Fueled By Ramen comp I picked up in 2005 at a Less than Jake show. It's time to stop laughing, because Paramore has put out one of the most honest and heart-wrenching pop albums of this year and possibly of all-time. If you've written them off in years past, it's time to start listening.
Williams' lyricism shines through more prominently in After Laughter than it has in Paramore's decade-plus career. Couple that with beautiful compositions thanks to Taylor York and the return of Zac Farro on drums, and it's a sadness you can dance to a la Talking Heads and Blondie. Hayley Williams' honesty through her discussions of depression are truly what we needed this year. Admittedly, "26" has made me cry quite a few times. The line, "Hold onto hope if you've got it. Don't let it go for nobody." is a motto we all need to hold close in this daunting political climate. Paramore just might be the band we need to save us all.
–Christine Varriale
12. BROCKHAMPTON, SATURATION & SATURATION II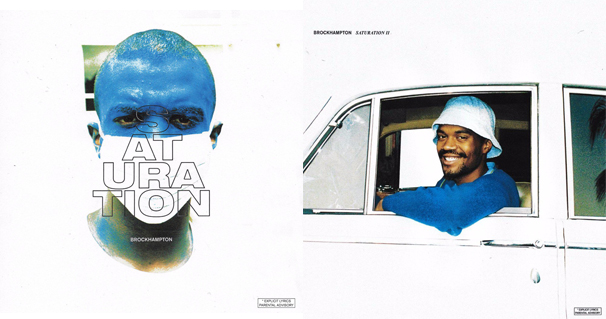 Brockhampton's sound is that of having friends behind you. Listen to either of these albums on your morning commute to work, and you'll understand. Press play, and suddenly you–bundled up and holding your mundane Dunkin' bagel–are in the coolest rap-rooted boyband of the new day. It's a tidal wave of commeradrie and genius production, making you feel not alone for the first time since the weekend. That's a feat, so it's no wonder the music took a 15-member crew to make.
SATURATION is a sprawling debut that holds no punches. From acoustic backing ("SWIM") to high-speed hip-hop ("GOLD"), the entire piece expresses the group's breadth of talent while also diving into the themes of insecurity, naivety and endurance that its members have come to represent in this year's CAPS-HAPPY, internet landscape. If this first record is Brockhampton stepping on stage, SATURATION II is the crowd going wild. The album gets even more style points than its predecessor, mostly for its use of unconventional instruments beneath catchy lines of lyric. "JELLO," one of the album's more stylishly sing-songy tracks, has a break in the middle, revealing that you've been jamming out to a woodwind (perhaps an oboe?) for at least three minutes. "QUEER" shines with purposeful invention too as the song travels from staccato rapping, repeating the common scold "Don't go running your mouth" to smooth, soft singing at an entirely new tempo, effectively demonstrating the layers of misunderstanding that exist in a space between race and sexuality.
Details aside, the magic of Brockhampton lies in the sum of its hard work: selling out all ages shows across the country, developing a physical style that is uniquely of this moment, starting and ending a discography all in one year (SATURATION III, the group's final album, dropped today). This music energized so many of us in 2017, and yet, it'll be over soon. In this way, today's American Boyband transcends phenomenon status. Brockhampton is a storm.
–Becca DeGregorio
11. Jay Som, Everybody Works
Melina Duterte, the mastermind behind Jay Som, has created something that is heart-wrenchingly relatable, speaking both to feelings that arise from the ground shaking in intimate relationships and overcoming general hardships in life while also making it irresistible to happily tap one's foot to the melodic beats of this album. Her song, "Baybee," is a great example of this, as she sings, "I know we'll sink for sure, I'll play your game once more."
Her soft voice sings poetic lyrics over folky guitar, sometimes distorted into garage rock sounding songs, as you can hear in "1 Billion Dogs." Other songs, like "One More Time, Please," flow with groovy and sensual overtones that inspire the feeling of listening to an 80's pop ballad, in the best way possible. Everybody Works is a well put together album, combining folk, pop and a grunginess that reminds me of the Smashing Pumpkins, Phil Collins and Enya all at the same time. I am so happy that this album has been given to the world, and what makes it more impressive is that Duterte did all of the writing, recording and playing herself in a short span of time.
–Maranda VanDeWiele